Our Group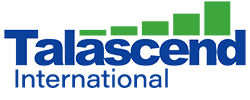 Talascend International joined forces with technical recruitment agency, First Recruitment Group, in 2018, offering an increase in resources, compliance and stability. Both of our businesses share many similarities, importantly when looking at our internal values and vision.
Our group's vision is to change the perception of recruitment by dedicating ourselves to the happiness of our clients, candidates and staff.
We aim to achieve this by living our values of excellence, integrity, passion, respect, clarity, accountability and community. To find out more about our vision, mission and values, click here.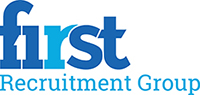 First Recruitment Group has seen extraordinary growth since establishing itself in 1997. Growing within the technical engineering sectors of Oil & Gas, Nuclear, Chemicals and Water, they later expanded to work across Aerospace & Defence and most recently the IT sector.
If you are looking for help recruiting in one of these sectors, you can click here to view the client services they offer.

MyPay+ is a trading division of Talascend International. Together, we have been payrolling contractors in-house for over 20 years and our personal solution and cutting-edge technology minimises risk and importantly maximises IR35 compliance for both clients and contractors. Find out more about MyPay+ here.

As part of the First Recruitment Group, they also offer a Neutral Vendor Recruitment Solution through their business Operam Managed Solutions.
Operam Managed Solutions offers Oil & Gas businesses a neutral vendor recruitment solution, by outsourcing the management of both contingent and permanent workforces by building close supplier relationships, streamlining recruitment processes, and introducing efficiencies to compliance and payroll through cutting-edge technology.