About Talascend International
Talascend International is a well-established recruitment agency, which has developed over 30 years to become one of the leading providers for railway recruitment in the UK.
Our services have also expanded to include Infrastructure, Power, Nuclear and Oil & Gas, working closely with our clients to find them the best permanent and contract candidates in these sectors.
In 2018, Talascend International joined forces with First Recruitment Group, providing a plan for long term stability and growth, widening our resources and importantly sharing the same values.
Our team work globally, with staff based in Warrington and London within the UK, as well as Abu Dhabi and India.
We have built up a strong and experienced team of recruiters, not only dedicated to delivering excellent results, but also working carefully to strict health and safety standards.
This is demonstrated through our RISQS accreditation, vital to working within railway recruitment in the UK.
You can read about our saftey and compliance here.
To widen your candidate network, find skilled candidates, and strengthen your workforce, contact our team today for discussion about your individual requirements at enquiries@talascendint.com or you can call on +44 (0)161 507 8370. ​
History Timeline
Watch our history here or read the full history below:
1986
Talascend International, originally called BePOS, was founded in 1986 in the UK.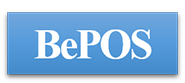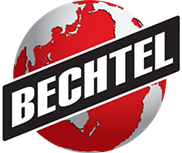 It was the in-house agency for Bechtel (Bechtel Personnel & Operational Services).
2001
In 2001, in partnership with external investors, BePOS launched EPCglobal.
Their aim was to service other clients with commercial resourcing services.

2008
Bechtel sold their interest to the company Modern Professional Services who were based in Detroit, Michigan, in 2008.
2009
In 2009, Modern Professional Services, QTS and EPCglobal merged to form the recruitment company Talascend.
2017
During 2017 there was a management buyout of the international division of the Talascend business, covering the UK, India and Abu Dhabi offices. The other part of the Talascend business continues to operate in the USA separately. From this Talascend International was launched.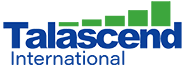 2018
In October 2018, Talascend International joins forces with First Recruitment Group, expanding the capability of the wider group. Talascend International retains its brand and identity as a Rail and Infrastructure recruitment agency.
2019
In early 2019, Talascend International moved into First Recruitment Group's building, sharing resources, compliance standards and stability as the group continues to grow.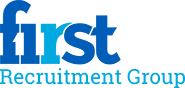 0
Hours lost to
accidents in UK
1
Management Buy Out
complete in 2017
36
Countries provided with
engineering talent
24,067
Placements made
6,179197
Man hours supplied to
Global Engineering projects
Helping others is central to what we do here at Talascend International and this extends to supporting charities and the local community.