Crossrail Recruitment Case Study

​How long have Talascend International been recruiting for the Crossrail project?
Talascend International have been working with a number of clients on the Crossrail project since 2010, helping to support the workforce needed to construct 10 brand new stations at locations including Abbey Wood, Bond Street, Canary Wharf, Customs House, Farringdon, Liverpool Street, Paddington, Tottenham Court Road, Whitechapel and Woolwich.
What is the Crossrail Project?
The Crossrail project is currently Europe's largest infrastructure project delivering the Elizabeth line for London and the South East of the UK.
The lines are being laid from Reading and Heathrow, under London using newly built tunnels, travelling to Shenfield and Abbey Wood in the East. This project is being operated by Transport for London and is supporting the regeneration of London by adding an estimated £42bn to the UK economy.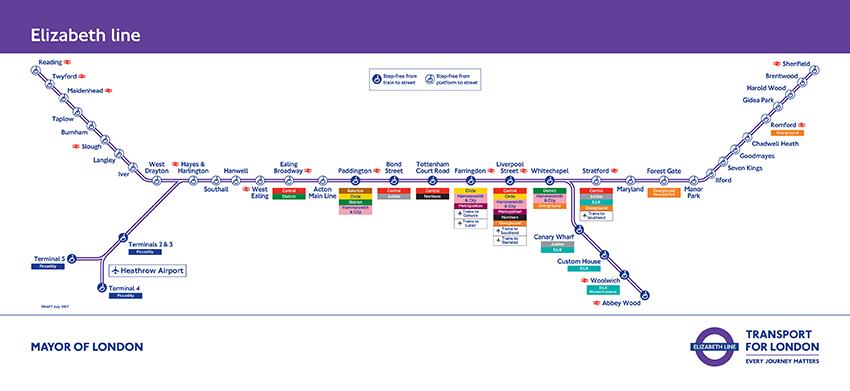 Image: Tfl
Crossrail recruitment and job opportunities
It is estimated that the project will support the equivalent of 55,000 full time jobs. This is great for UK businesses with 96% of contracts being awarded to companies based in the UK. 62% of these businesses are SME's.
How many candidates have Talascend International placed into the Crossrail project so far?*
We have placed over 270 permanent and contract candidates since 2010.
What types of candidates have Talascend International placed into the Crossrail project so far?*
Crossrail is a busy and varied project requiring numerous skilled candidates across a variety of areas. We have placed candidates into the following roles:
Project Management
Site Engineer/Management
Mechanical Engineering
Electrical Engineering
Construction
Quality and Assurance
Testing and Commissioning
Planning
Cost
HSE
Administration
Register for Rail work
If you would like to register your interest in a contract or permanent rail role, click here to upload your CV, and our friendly team will be in touch.
Alternative click here to search job vacancies directly.
*Data correct as of June 2019