HS2 Recruitment Case Study
What is the HS2 Project?
It is one of the most substantial transport infrastructure projects ever built in the UK. The project aims to provide vital transportation links between cities and regions across the United Kingdom. It will help deliver a more productive economy, better able to compete globally. By making it faster and easier to travel for work and leisure, HS2 aims to increase trade, boost tourism and regenerate towns and cities. Hundreds and thousands of jobs will be supported by Local Authorities' development plans to capitalise on HS2.
Construction has now started on Phase One focused on linking London and Birmingham by 2026. Phase Two will run from the West Midlands to Manchester in the west and Leeds in the east with plans to complete the network by 2033.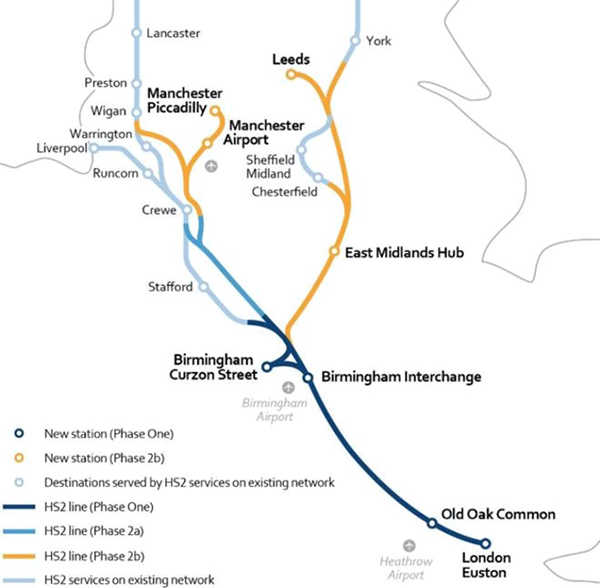 HS2 recruitment and job opportunities
It is estimated that the project will support 30,000 jobs during the build phase. 3,000 more jobs will be needed to run the line once live. 70% of jobs will be outside London and a minimum of 2,000 new apprentices will be created.
How long have Talascend International been recruiting for the HS2 project?
Since 2014 Talascend International have supported the HS2 project, which aims to see the development of a new high speed railway line running between London and Birmingham, Manchester and Leeds.
What types of candidates have Talascend International worked on for the HS2 project so far?*
HS2 is a busy and varied project requiring numerous skilled candidates across a variety of areas. We are looking for candidates including:
Contracts Management
Business Improvement Manager (BIM)
Procurement
Supply Chain
Business Process Analyst
HSE
Project Engineering
Rolling Stock
Facilities
Design
Quality
Administration
Register for Rail work
If you would like to register your interest in a contract or permanent rail role,
click here to upload your CV
, and our friendly team will be in touch.
*Data correct as of June 2019